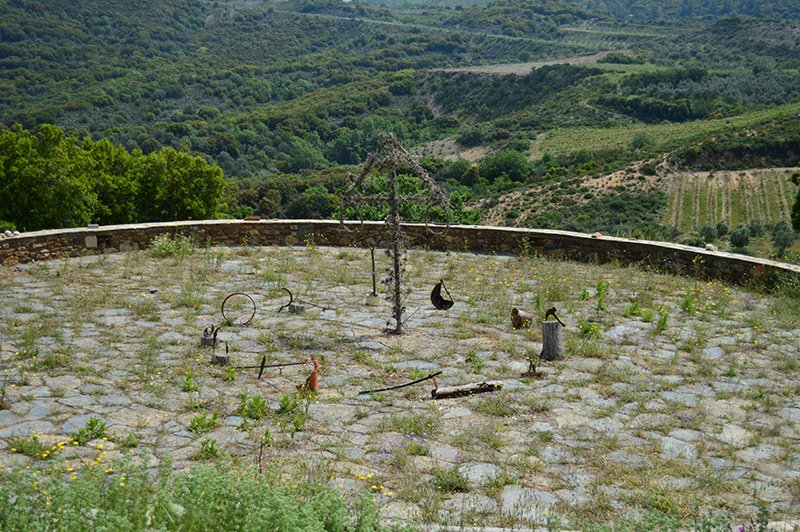 Maypole (2023). In situ installation, dried thistles, old farm implements. 
The work 'Maypole' is an in situ ephemeral installation. It took place in May 2023 in one of the old threshing floors of the village of Sellasia, in the prefecture of Lakonia. For the creation of the project, dried thistles from the area were used as well as the old, abandoned farm implements present at the site in question.
In 'Maypole', a traditional Scandinavian – and not only – custom with pagan roots is revived in the distant land of Sellasia. With a central axis the circular flow of nature and with the cycle as a repetitive motif, the work points to the rebirth of nature and the pagan customs that have been corrupted but continue to be revived in many parts of the Western world. In addition, the project pays homage to the now historic site of the threshing floor, commenting on its abandonment, while at the same time it takes new life through its reconstitution.
The work was created during the Koumaria 2023 Residency.
Related works: The colour catcher project